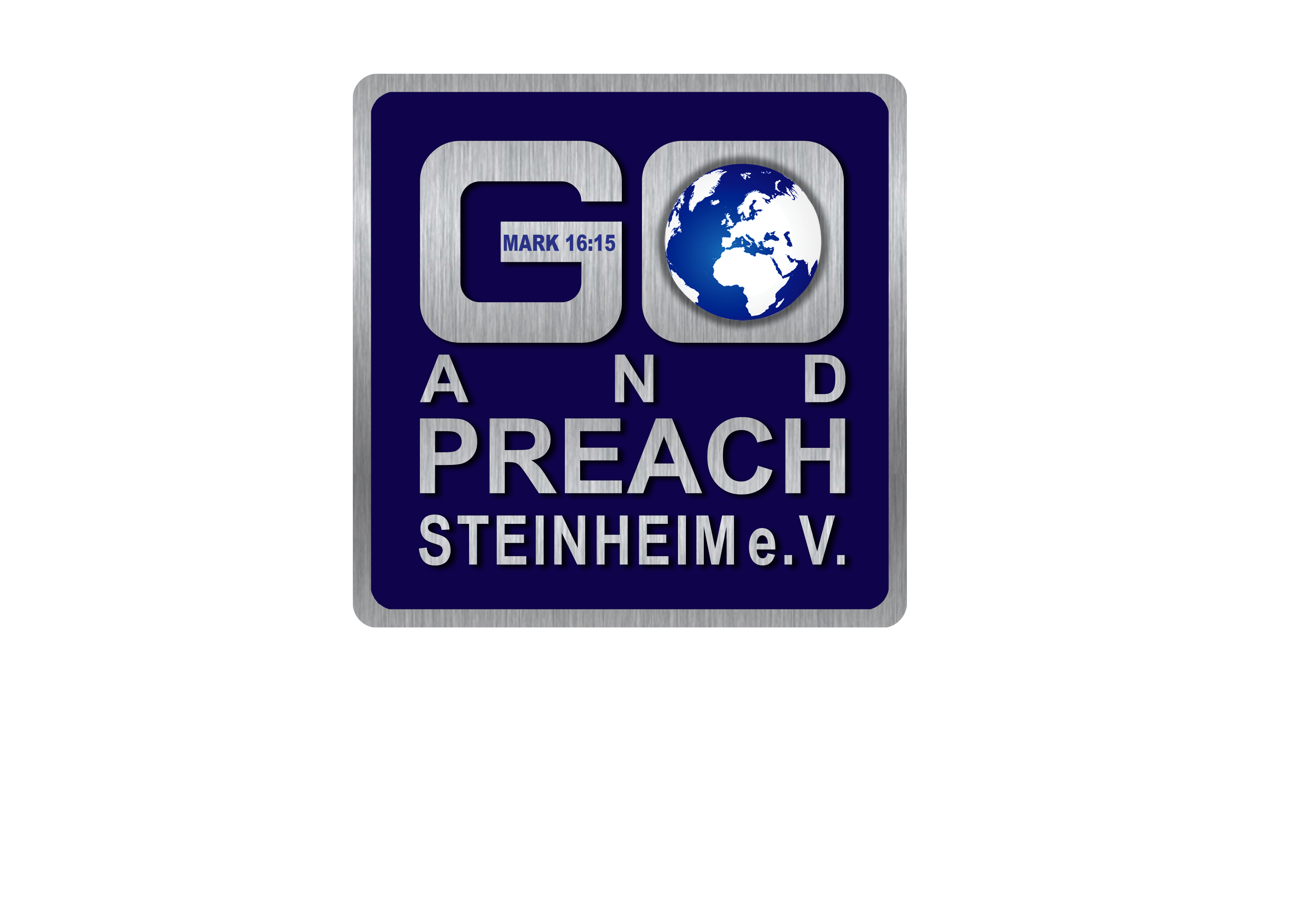 Go And Preach Steinheim e.V.
Sitz:
Heckenstraße 18,
89555 Steinheim am Albuch,
GERMANY
Mail: info@goandpreach.de
Phone (international):

Vorsitzender (1. Chairman): Wolfang Aichinger
Vorsitzender (2. Chairman): Volker Nusser
Der Verein wird gerichtlich und außergerichtlich durch den 1. und 2. Vorsitzenden vertreten. Sie sind jeweils einzelvertretungsberechtigt.
English: The association is represented judicially and extrajudicially by the 1st and 2nd chairmen. They are each authorized to represent the association individually.
Vereinsnummer: VR661073
Vereinsregister Amtsgericht Ulm